REVIEW — "The Big Sick"
Me and Earl and The Dying Girl meets Sleeping With Other People
The Big Sick is directed by Michael Showalter, written by Emily V. Gordon and Kumail Nanjiani, and stars Kumail Nanjiani, Zoe Kazan, Holly Hunter, Ray Romano, Adeel Akhtar, Anupam Kher, Bo Burnham, and Aidy Bryant. It tells the true story of the first year of Kumail, a Pakistani comic who meets an American graduate student named Emily at one of his stand-up shows. As their relationship blossoms, he soon becomes worried about what his traditional Muslim parents will think of her. When Emily suddenly comes down with an illness that leaves her in a coma, Kumail finds himself developing a bond with her deeply concerned mother and father. The Big Sick made waves this year at Sundance and and was by far the most popular film playing there, with A Ghost Story in close pursuit. Now, with immense amounts of hype and, the stacked cast, and the incredible true life story it's based on, I tried my hardest to go into The Big Sick with reasonable expectations. That being said, I dropped everything I was doing when I learned it had finally spread to my city. So, was it worth the wait? For Sure. The Big Sick is a moving, hilarious and heartwarming film that features fantastic acting, direction, and has the biggest darn heart. This really is a crowd-pleaser, and I was certainly pleased.
Micheal Showalter is directing here and I'm slowly becoming a big fan of him. I've loved every David Wain project he's been in and he really impressed me last year with Hello, My Name is Doris so going into this I knew he was capable behind the camera and is that ever apparent here. Showalter does a great job directing, each scene is handled with love and care. The story being told is very emotional and could be considered tragic, but Showalter handles the material with such a sincere eye that it never feels exploitative or heavy-handed. The fact that the story is true helps, but Showalter is almost hesitant to get into the details. The narrative isn't about the severity of Emily's illness, it's about the relationships between our characters and how it effects them. It's about people trying their best. Every character is fleshed out and understood. Showalter killed it here, so lets how he does the same in Wet Hot American Summer: Ten Years Later.
Emily V. Gordon and Kumail Nanjiani penned the script and it's simply put fantastic. I really hope these two keep writing because they're Oscar-worthy here. The Big Sick is painfully sincere, honest, and funny. The fact that the two are married and the fact the film is based off of their experiences might have helped but that aside, these two really have an ear for dialogue. Even though the plot deals with very heavy subjects, it's so damn funny. Every joke hits and you can feel the pairs blood pumping through the film. The only real issue I have, and a minor one at that, was that at times characters seemed to get very mad, very suddenly. As the plot progresses, their sudden change makes more sense, but in the moment it just seemed very jarring. Other than that, the script these two have penned is simply brilliant.
Kumail Nanjiani and Zoe Kazan star and they're magical together. The two have fantastic on-screen chemistry and perfectly portray their roles. Kumail Nanjiani kills it. He's consistently the funniest part of every project he's involved with and I really want to see more from him, Zoe Kazan is great, although she's in a comma for most of the run time, she make every scene shes awake in great. Holly Hunter and Ray Romano play the parents and they crush it. They're funny, heartbreaking, and awkward all at the same time. I never though Ray Romano would blow me away as much as he did. Now, for those of you who know me, you knew the review was going this way. Robert Pickering Burnham, better known as Bo Burnham, is featured and he's the best part. Am I biased? Of course. Was he only featured for a handful of scenes? Yes. But to that I say, there are no small parts, only small actors. Everything Bo Burnham said was gold and maybe the fact I'm such a big fan of his work influenced my opinion, but I laughed at every line he said.
With this and Rough Night, Bo Burnham proves he can be the stand out in an already hilarious movie. Alright I'll move on. Go Bo!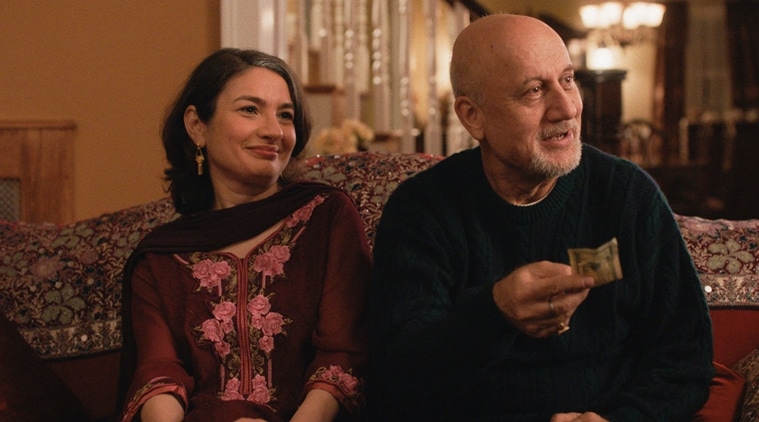 On a technical level, The Big Sick does it's job. Nothing here is too impressive or noteworthy, but nothing is noticeably bad. Aside from a few dubbing errors near the beginning, nothing jumps out as lacking or unpolished. You're not gonna rush to see The Big Sick for sweeping cinematography or a bone chilling score, you go for the characters and story. Not to say The Big Sick is technically bad, it's just nothing special. They're not showing off flashy camera work or a bumping soundtrack, they're trying to tell an honest and heartfelt story.
I knew I was gonna love this. In short, The Big Sick is funny, heartwarming, moving, and above all has Bo Burnham in it. All jokes aside this is one to see. You'll laugh, cry, and think twice before heckling a comedian. 4/5
Be sure to SHARE this with friends! 🙂