CRITTICKS PICKS — Joe's Most Anticipated Films of 2018
It seems like just last week we were still talking about the 2017 movies we had yet to see, but alas, onto bigger and better things! 2017 that had its highs – like the controversial and divisive Star Wars: The Last Jedi, the violent, subversive comic book hit Logan, Pixar's crowd-pleasing Coco, and the sublime and perfect Blade Runner 2049 (my favorite movie of last year) – and its lows, whether it be laughable Death Note, the incoherent mess of The Snowman, and the offensively terrible Ghost In The Shell (my least favorite movie of last year). But let's let bygones be bygones, and look to next year. Luckily, 2018 is poised to be even bigger with a new slew of blockbusters and indie darlings to look forward to. There are a lot of movies coming out next year, so here are a few honorable mentions!
If Beale Street Could Talk (Barry Jenkins)
The Man Who Killed Don Quixote (Terry Gilliam)
Mute (Duncan Jones)
Wildlife (Paul Dano)
The Other Side of the Wind (Orson Welles)
First Man (Damien Chazelle)
Bad Times at the El Royale (Drew Goddard)
Black Panther (Ryan Coogler)
Widows (Steve McQueen) 
Halloween (David Gordon Green)
Let's hop into my top ten!
10. Slice (Austin Vesely)
So, this is probably the strangest pick on my list, and that's one of the reasons I'm so excited for it. Each year I find one random oddball movie no one is excited for to put on my list, last year it was the universally panned Valerian and The City of A Thousand Planets, and this year is no exception! For those of you who do not know what Slice is, it is a new A24 produced horror comedy starring Chance The Rapper and Joe Keery about a pizza delivery boy. If that doesn't sound at least interesting to you, I don't know what will. This looks sleek, stylish, original, and ambitious, and I'm all for it. This could easily be awful and I could look back and cringe at being exciting for this, but for the time being, I want a slice!
9. Ralph Breaks the Internet: Wreck-It Ralph 2 (Rich Moore and Phil Johnston)
I'm a huge fan of the first Wreck-It Ralph so this is clearly something I'm super hyped for. While a lot has been made about the inclusion of the Disney Princess's and the parody websites, I'm just excited to see these characters again. The first installment was such a heartfelt love letter to video-game culture and just a genuinely touching story that I can't wait to see what they do with a larger universe and so much more content to poke fun at and parody. Dinsey has been firing on all cylinders recently with great hits like Coco and Moana, and this should be no exception. I may legally be an adult, but I can guarantee you I will be sitting in the theater for this opening day
8. Avengers: Infinity War (Joe Russo and Anthony Russo)
So, I'll just address the elephant in the room. I know it may come to a shock that this is not my #1 most anticipated of the year, and I'm just as surprised as you. But don't get me wrong, I'm super excited for this. I have avoided all marketing (The image above is the only one I've seen from it) so I don't technically know what to expect and I'm psyched out of my mind for it. This has been 10 years in the making and this quite literally crowns my childhood ending. The insane amount of characters featured in the monster of a movie is reason enough to be excited about it. This is likely to be the biggest event in cinema history and is probably going to make all the money in the world, and it probably deserves it.
7. Deadpool 2 (David Leitch)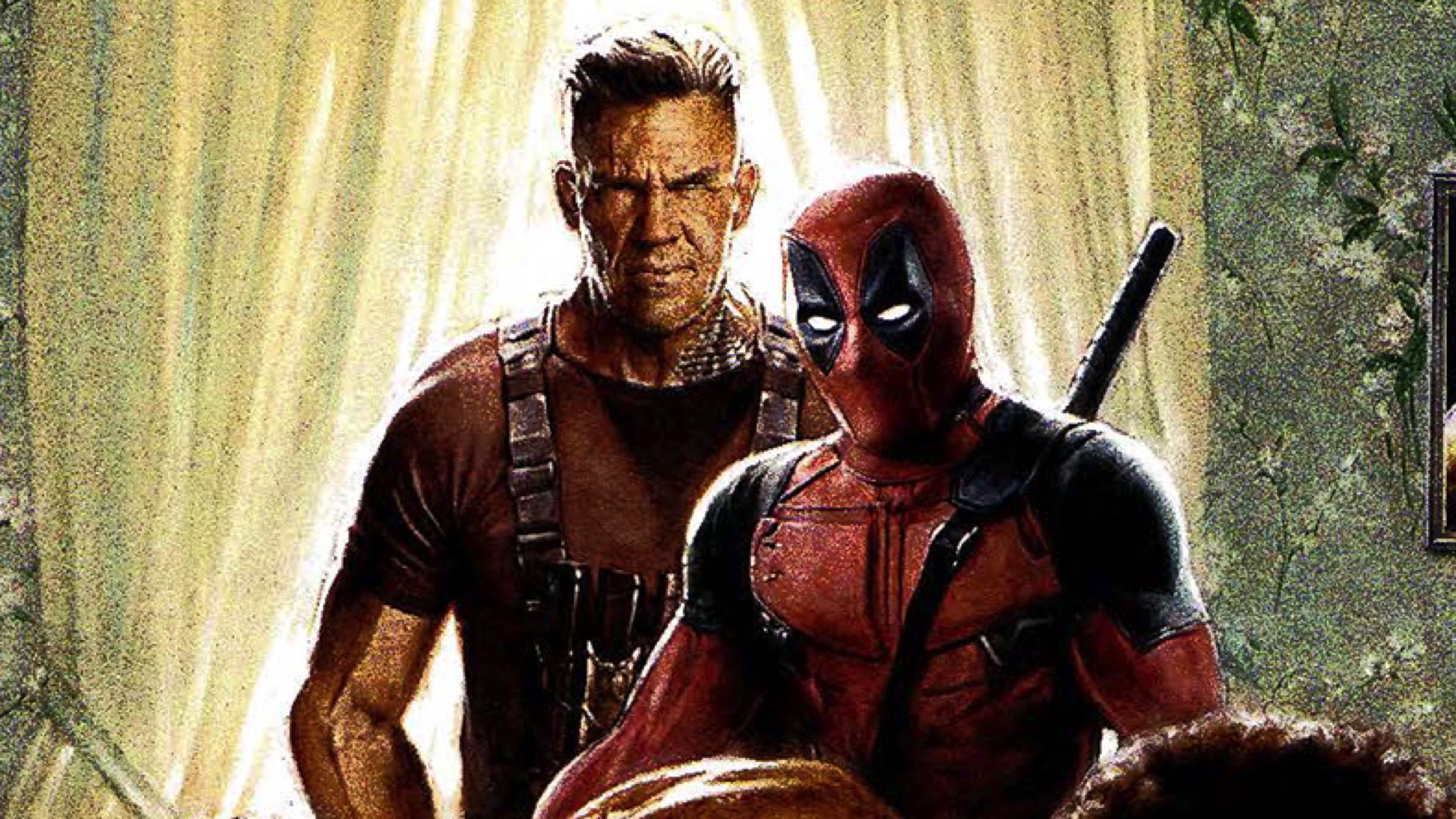 I don't know what's more surprising, that this is ahead of Avengers: Infinity War, or that this movie exists at all. I, like everybody, love the first Deadpool. It is a blessing that the first one even exists, so this is an actual gift from God. This has all the potential to honor and improve on the first installment and I can't wait to see what happens. The bigger budget, more meta approach, and the inclusion of Cabel and Domino are all great signs for this film and while it is a bit troubling that the original director dropped out, David Leitch is a great replacement. Ryan Renolds need to make these for the rest of his life, and I'm sure he'd be fine doing that.
6.  Untitled Cloverfield Movie (Julius Onah)
I'm like 80% sure that this is going to be called God Particle, but airing on the side of caution, I'll stick with Untitled Cloverfield Movie. While the release date for this has been moved countless times, the one thing that has remained is my excitement. I have such fond memories of the first Cloverfield, whether it be seeing the secret trailer in theaters, or following all the online marketing (Slusho!) it has a very soft spot it in my heart. It also helps I love both Cloverfield and 10 Cloverfield Lane. This weird, vaguely connected, sci-fi anthology film series is exciting enough as it is, but the fact that this movie is such a mystery has me very excited. While I'm sure we'll see a trailer for this during this year's Super Bowl, I'm staying far away because I want to know as little as possible when going into this big question mark of a movie.
5. The Sisters Brothers (Jacques Audiard)
Another odd pick from me, you may not have heard of The Sisters Brothers but you will. While this may not have the cast of Avengers: Infinity War, it's a stacked cast none the less. Jake Gyllenhaal is by far my favorite working actor, he's continually done great work and even in a bad movie, he's great. I'll look forward to anything he does and the man deserves more credit. But, the rest of the movie looks awesome too! Joaquin Phoenix, John C. Reilly, and Riz Ahmed in a western directed by the man who made A Prophet, Dheepan, and Rust and Bone (all great foreign films), what's not to be excited for!
4. The Incredibles 2 (Brad Bird)
The same way people feel fondly towards Jumanji, Toy Story, or any other property, I feel that for The Incredibles. I love the first installment with all my heart and think it's a genuine masterpiece. It's my favorite Pixar movie and one of my favorite super-hero movies so I've obviously been waiting for this to come for years. While I'll have to spend the next few months tempering my expectations, I trust Brad Bird and Pixar will deliver a faithful and satisfying sequel to the animated film I hold dear. Pixar has been hit or miss with sequels, so let's hope this falls into the ranks of Toy Story 2, rather than Finding Dory. If not, Syndrome will be the least of the world's concerns.
3. The Irishmen (Martin Scorsese) 
A Martin Scorsese gangster flick. That's all I need to say. But, If I needed to say more, I easily could. Announced back in 2014, The Irishmen has been a movie I've been very excited to see for years. With a stacked cast, including the fresh out of retirement Joe Pesci, this has all the makings of a new American classic. Scorsese is at the top of his game and seeing him return with his classic rogue gallery is a damn treasure. It's a Netflix exclusive this time around and it's just exciting this is finally coming out. The bar is very high and I know Scorsese can and will surpass it. As long as this is better than Bright, we're in a good spot.
2. Isle Of Dogs (Wes Anderson)
I'm a huge fan of Wes Anderson and any film he'd make would wind up somewhere near the top of my list, but Isle of Dogs is especially exciting, as his film Fantastic Mr. Fox is one of my favorite films of all time (We're talking Top 5 here), so just the notion that Wes Anderson would be returning to the world of stop motion is a very exciting idea. Luckily, this looks delightful. With a cast including Bill Murray, Jeff Goldblum, Bryan Cranston, Edward Norton, Greta Gerwig, Frances McDormand, Scarlett Johansson and among others, what's not to be excited about. Let's just hope the stars align once more and produce something that Mr. Fox would write about The Gazette!
1. Eighth Grade (Bo Burnham)
Now, while some of you may be scratching your head in confusion as to why this little movie would be my number one most anticipated movie, anyone who knows me could have guessed this from a mile away. I am a massive Bo Burnham fan and find myself extremely excited about anything he makes. I've been such a big fan of all of his past work, that it's no surprise that this is my most anticipated. This may be my most anticipated movie ever if I'm being honest with myself. I'm kinda sitting in a state of not thinking about it, because any expectations I have will be way too high, but knowing Bo, he will blow them into outer space. His name alone gives me enough faith in this, that I know it will probably end up being my favorite movie of the year. Alright, enough brown nosing Joe!