CRITTICKS PICKS — Joe's Favorite Films of 2017
2017 was quite the year for film, indeed. While it may have just came to a close, that doesn't we're done talking about the movies it produced. Now I wanted to make sure I saw everything great that came out but, of course, I missed a few things. So, at the time of writing this list, I have not yet seen Molly's Game, The Post, Darkest Hour, or Phantom Thread, so they will obviously not be featured on the list. Some honorable mentions that did not make the cut were Lady Bird, Coco, Spider-Man: Homecoming, Last Flag Flying, The Big Sick, and The Disaster Artist. Those are all great movies and this was a very hard list to make, so you'll all inevitably disagree with me on everything. Let's jump into it!
 10. I, Toyna (Craig Gillespie)
I didn't think much of it when announced but oh boy was I wrong. I, Toyna was a blast from start to finish. Many have said this is Goodfellas on ice and they're not wrong. Featuring great performances from the whole cast, this whole film has such a great energy to it. Margot Robbie crushes it as the titular character and really is a talent to be reckoned with. Sebastian Stan is also great, and their chemistry is simply fantastic to watch. I, Toyna has a story so absurd and shocking, you won't believe it actually happened. Gillespie did a great job balancing the drama and comedy. I, Toyna is an equally hilarious and heartbreaking watch that you won't forget. This one might have slipped under the radar, but it's not one to miss.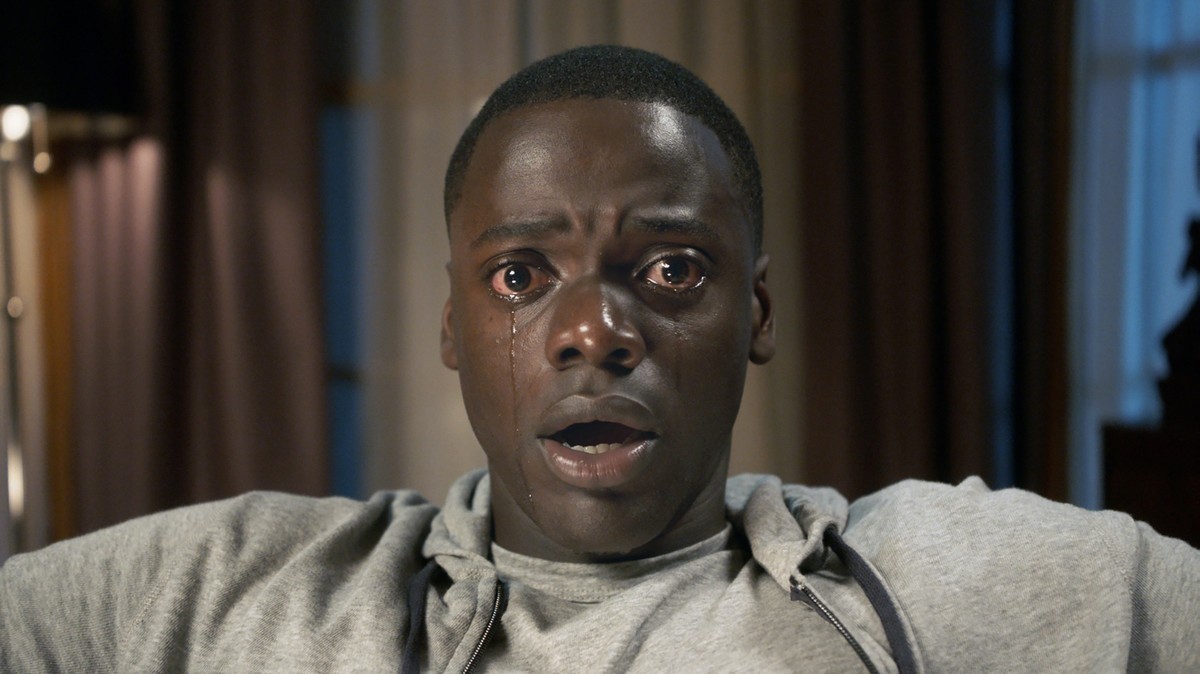 Okay, I know what you're thinking. This hurt to put so high on the list because let's be honest, Get Out is pretty damn perfect. The script is one of the best of year, and Peele does a fantastic job directing. Daniel Kaluuya does a great job in the lead role and so does the rest of the supporting cast. It deserves all the buzz and praises it received and will be talked about for years. I will watch everything Peele makes from here on out and this will be watching and celebrated for years to come. It's impossible not to love this and it's one of the most original films I've ever seen. This is such a great movie and it's painful to have it at #9. If you haven't seen it, I don't know what you're doing with your life.
8. Three Billboards outside Ebbing, Missouri (Martin McDonagh)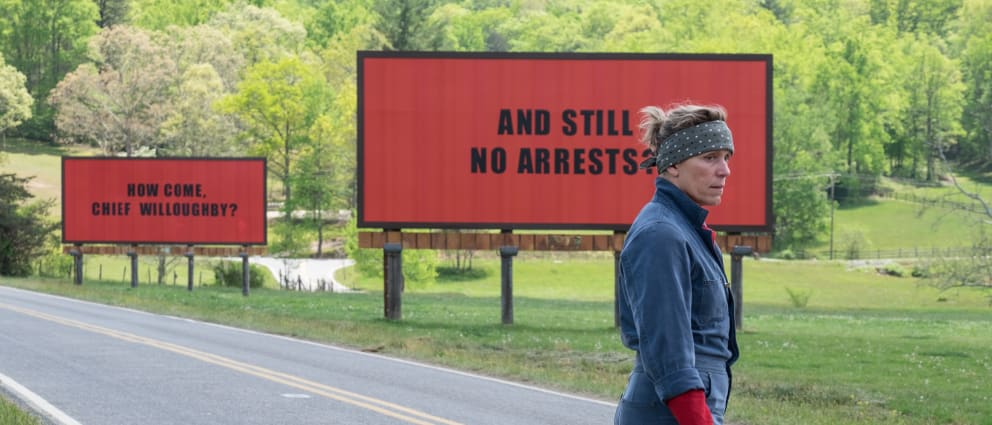 Now, I'm a big fan of McDonagh's work and this is no exception. Three Billboards is one of the most unique movies I've seen this year and almost impossible to categorize. It's hilarious, heartbreaking, and perfectly acted. Each performance is Oscar-worthy, but Sam Rockwell and Frances McDormand are beyond good in this. McDormand acts the hell out of every scene, even making me tear up in a scene with a CGI deer. Rockwell is expectedly fantastic, and his character's arch is one of the most moving and powerful of the year. Three Billboards outside Ebbing Missouri has one of the best scripts of the year, and I'm glad McDonagh is finally getting the praise he deserves.
What can I say about Logan that hasn't already been said? It's one of the best super-hero movies ever made. It features one of the best Hugh Jackman performances. It's definitely Patrick Stewart's best movie of the year and it's probably the best X-Men movie. Logan is violent and profane, which may be shocking for some, but I believe the world is a better place because of it. Although I have my problems with it, it's just so good to see a Super-Hero movie that's really really great.  We've been living in the age of passable and forgettable comic book movies, so to get a FILM from this genre is beautiful. Logan is a fantastic movie and that's an achievement. I'll miss you a whole lot, Hugh.
Edgar Wright has done it again, Baby Driver is an energetic, hilarious thrill ride, but you already knew that. I don't think Edgar Wright is capable of making a bad film and he's definitely one of the best working directors. The cast is all fantastic and their chemistry is so great. Jamie Foxx does a great job and Jon Hamm is so damn likable. I'd be remiss if I didn't talk about the fantastic soundtrack, which I haven't been able to stop listening too. It really sucks that he who must not be named is in it, but if you look past him, you'll have a blast with it. To borrow a line from our review of Baby Driver, it's movie magic at it's finest.
5. The Shape Of Water (Guillermo del Toro)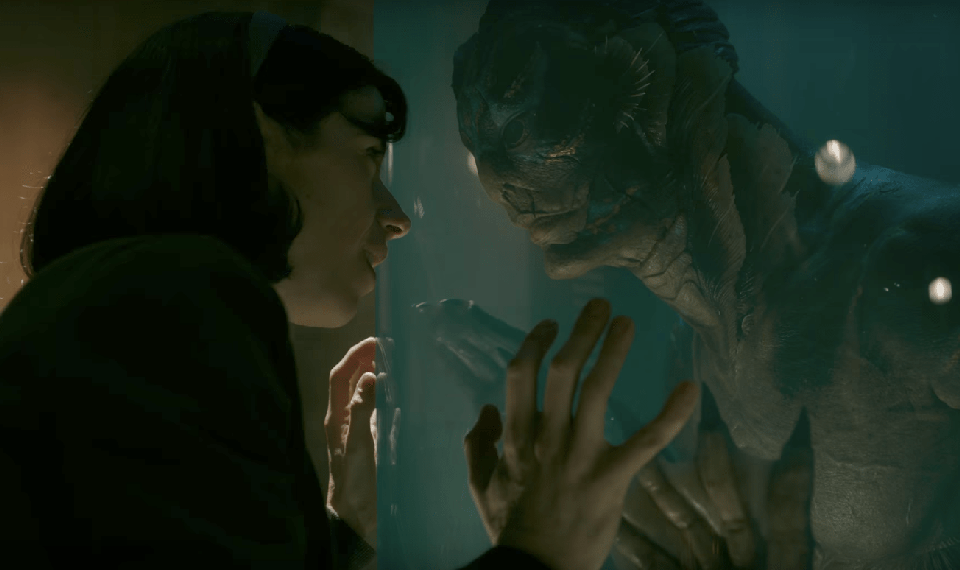 While I love fish sex as much as the next guy, The Shape Of Water is so much more than that. This film is delightful and is pretty much already a classic. It's my favorite Del Toro movie and that's due to the huge heart it has. So much love and care has been put into this that it's almost impossible not to love. The performances from Sally Hawkins and Richard Jenkins are fantastic and the production design is incredible. My boy Micheal Shannon is great as always and I could watch this movie forever. There's something for everyone to love and it successfully navigates so many genres.  If you're able to look past how absurd it seems, you'll find a lot to really love.
4. Wind River (Taylor Sheridan)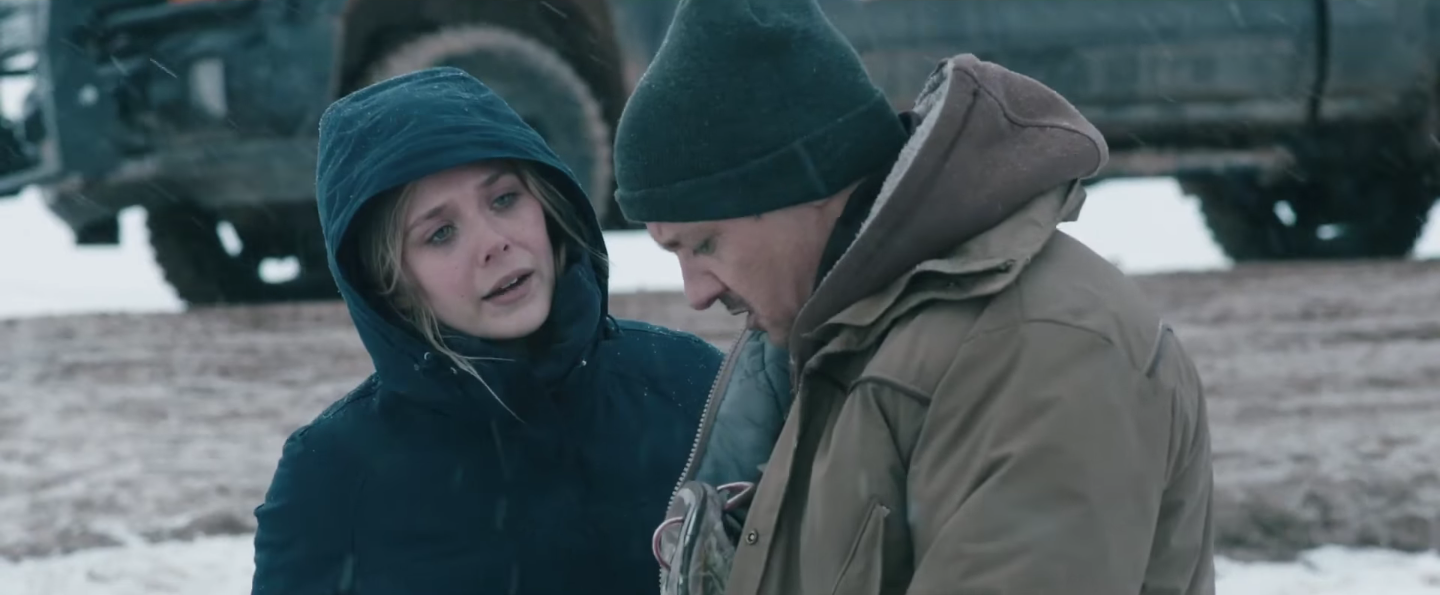 Some of you may have never heard of this and that's a damn shame because Wind River is so damn fantastic. I love this movie so much, to the point where I go out of my way to make sure people see it. It features Jeremy Renner and Elizabeth Olsen's best performances and confirms Taylor Sheridan as a talent to watch out for. Everything here works and I really have no problems with it. The story is exciting, moving, and personal. The cinematography is beautiful and there is one of the best shoot-out scenes in years featured. This was my favorite movie of the year for the longest time and it was very hard to top. Please watch this if you haven't.
3. Star Wars: The Last Jedi (Rian Johnson)
Okay, now before you kill me, let me explain. Star Wars: The Last Jedi is one of, if not the most controversial movies of the year, and that's why I love it. I know there are problems and things that don't make sense here, but that's what I love about it. How great is it that we have a big blockbuster, let alone a Star Wars movie, that takes risks and throws everything at the wall.  There is so much to love here and this demands you leave expectations at the door. Everything with Rey, Kylo, and Luke is fantastic and this features some of the greatest Star Wars moments ever. Although the internet hates it, this will age like a fine wine. Is this the best Star Wars movie? I really couldn't tell ya, but I'm inclined to say yes.
2. Call Me By Your Name (Luca Guadagnino)
You've probably been hearing the buzz around this for months and while it may get annoying, my god is it worth it. Call Me By Your Name is a deeply personal and heartbreaking masterpiece featuring some of the best performances of the year, as well as being one of the best romances in recent years. I was utterly floored by Call Me By Your Name, it broke my heart and didn't give it back. I will be watching this for years to come and listening to "Mystery Of Love" for the rest of my life. I know it's easy to blow off these "Oscar bait" movies but this is far from that. This is most certainly not one to miss. Just make sure you grab a box of tissues and a peach beforehand.
1. Blade Runner 2049 (Denis Villeneuve)
If you knew anything about me, you knew this was my number one. I saw this back in October and have not stopped talking or thinking about it since. I genuinely think this is perfect on almost all fronts. This is a technical marvel and showcases the best of what cinema has to offer. The acting is incredible, Ryan Gosling and Harrison Ford might give their best performances here. The score is expectedly incredible and I get goosebumps just thinking about the camera work. The cinematography is orgasmic, if Roger Deakins doesn't win his Oscar this year, it will be a sad world. The script is fantastic and the story is so engaging and riveting. Blade Runner 2049 is by far my favorite movie of 2017.
So folks, what did you think of my list? Are you pissed Lady Bird didn't rank? What was your favorite movie of 2017? There were a lot of really great ones, let's just hope 2018 is as good. There's a lot to look forward to next year, whether it be Infinity War, Deadpool 2, or some other mega-blockbuster. All I know is Bo Burnham has a movie coming out next year and that's all that matters to me! I'll see you all in the movies.
Happy New Year!!! 🙂