NYFF REVIEW – "Bones and All"
Bones are their money.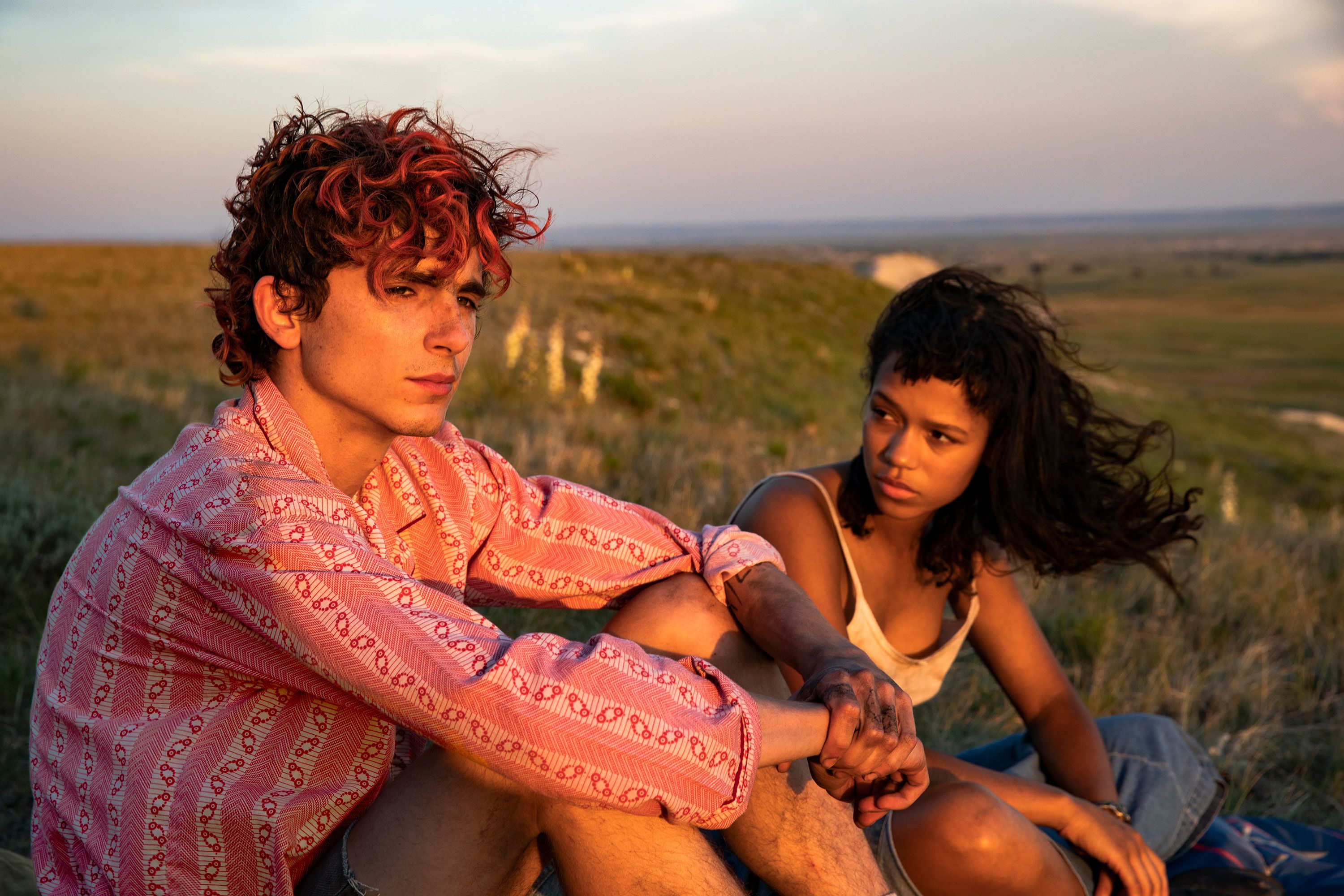 Bones and All is directed by Luca Guadagnino, written by David Kajganich, and stars Taylor Russell, Timothée Chalamet, Mark Rylance, Michael Stuhlbarg, André Holland, Chloë Sevigny, David Gordon Green, Jessica Harper, and Jake Horowitz. It tells the story of a pair of young cannibals who flee together on a road trip across the country and develop feelings for each other. Guadagnino is back! Following his divisive Suspiria remake and teaming back up with Timothée Chalamet, he returns with a weird one. Needless to say, I was excited to see what he did next. Bones and All is an incredible, one-of-a-kind romantic drama with two excellent central performances.
Luca Guadagnino pulls off a magic trick here, juggling gruesome brutality with blissful romance. This movie is gross. I mean gag and look away from the screen gross. It's scary, messed up and brutal. At the same time, it is sweepingly romantic and dreamlike. I really don't know why this movie works, but it does. Guadagnino creates a hypnotic, enigmatic, and bold cinematic vision and I couldn't get enough of it.
If you didn't already know, Taylor Russell and Timothée Chalamet are stars. Both deliver career-best performances and prove to be the top of their class of young actors. Mark Rylance and Michael Stuhlbarg almost steal the show, both delivering genuinely terrifying and hilarious performances. I feel like this film was made just for me. A weird concoction of conflicting tones, complicated messy themes, and a fable-like story? I can't wait to see it again.
Bones and All is f*cking awesome. 5/5