SSFF REVIEW — "The Favourite"
Also known as The Favorite
The Favourite is directed by Yorgos Lanthimos, written by Deborah Davis and Tony McNamara and stars Olivia Colman, Emma Stone, Rachel Weisz, Nicholas Hoult, Joe Alwyn, James Smith, and Mark Gatiss. Next in our series of SCAD Savannah Film Festival reviews is The Favourite. Fresh off the heels of hits like The Lobster and The Killing Of A Sacred Deer, Yorgos brings us yet another undeniably interesting film. The question is, is it any good? The Favourite is a delightfully subversive, comedic and bizarre period piece featuring a fantastic script, wonderful acting, and incredibly confident direction. This will definitely be one of my FAVORITES of the year! Get it?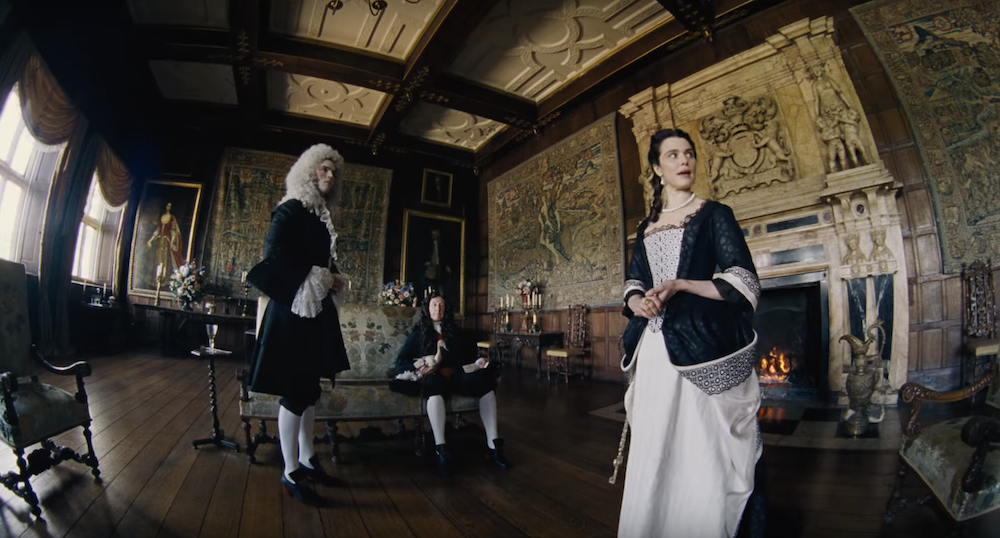 Yorgos is directing here and he's out in full form. The Favourite is just as weird, darkly funny, and beautifully shot as any Yorgos fan would want. This is such a departure from what Yorgos usually does, but he is still able to deliver a consistent and sharp tone throughout the entire film. It fits perfectly within his impressive filmography but also manages to stand out as its own unique project. He is one of the most consistent directors working today and he's made a fan out of me. He does such a great job here that I hope and pray he receives some sort of nomination for this. He's had quite the three-year stretch and I can't wait to see what he does next.
Yorgos also penned the script here and it may be the best of the year. The Favourite has such a bizarre, fantastic, and unique plot that you'll be hard pressed to find an audience member that doesn't find any enjoyment out of it. The story is dark and disturbing and equally hilarious and creative. Yorgos is a great director and an even greater screenwriter. It's subversive as hell, and delivers one of the most… without spoiling anything… "interesting perspectives" on history. It's shocking, funny, weird, and entertaining. I can't wait to see this again.
If The Favourite didn't already have a strong director and script, the acting would make up for it. All the performances are fantastic. Emma Stone is so good and even though this character so out of type for her, you could never tell.  Rachel Wiez is expectedly great and does a fantastic job, but Olivia Colman steals the show. She is so darn good here and may give the best performance of the year. She is funny, dramatic, intense, scary, and weak all at the same time and she never feels fake. She deserves all the acclaim in the world and I hope to see her name more come award season. Nick Holt also does a fine job and the rest of the supporting cast does great. They're gifted with a great script and Yorgos is gifted with a great cast.
On a technical level, The Favourite also does a great job. Although there are a few questionable shots that use an clearly different lens, most of the shots are sweeping and beautiful. This is not to say the shots are bad, they're just glaringly out of place. The lighting is also fairly impressive and many have pointed out that it's very reminiscent of Barry Lyndon. The score is beautiful and very fitting and the editing is sharp and precise. It's presented in the same quality manner as the rest of the film and aside from the odd shots featured, nothing stands out as less than impressive.
So, as you can probably tell, I loved The Favourite. It's a starkly unique film with an enthralling story and fantastic performances. 5/5