REVIEW — "Pokémon Detective Pikachu"
Shot on film
Pokémon Detective Pikachu is directed by Rob Letterman, written by Letterman, Dan Hernandez, Benji Samit, and Derek Connolly, and stars Ryan Reynolds, Justice Smith, Kathryn Newton, Suki Waterhouse, Omar Chaparro, Chris Geere, Ken Watanabe and Bill Nighy. It tells the story of Tim Goodman, son of ace detective Harry Goodman who goes mysteriously missing, prompting him to find out what happened. Aiding in the investigation is Harry's former Pokémon partner, wise-cracking, adorable super-sleuth Detective Pikachu. Finding that they are uniquely equipped to work together, as Tim is the only human who can talk with Pikachu, they join forces to unravel the tangled mystery. Now, I was really excited for this film. Like really excited for it. With an awesome trailer and pitch-perfect casting for Pikachu, I was so ready to love this. So, did I? Kinda. Pokémon Detective Pikachu is if nothing else fun. The great sense of adventure, fun action, and heartfelt story are able to make up for the sillier and at times laughable aspects of the film, which would have bothered me more if it wasn't presented in such tongue in cheek way. It's a lot of fun!
Rob Lettermen is directing here and he does a fine job. Although he doesn't really have sort of style or an interesting take on the idea, he gets the job done. Detective Pikachu's biggest flaw is that anyone could have it. It doesn't exactly feel like a product or something manufactured by a machine, but there's nothing really passionate or unique about it. It feels and runs exactly what you think a studio made adaptation would feel like. The script here is witty, but I feel that mostly falls on Reynolds performance. I really enjoyed the first 20 minutes or so, because it really felt like a noir, but it slowly forgets about that aspect of the film and turns into a generic action adventure. The story doesn't really go in any shocking or surprising directions and it's a bit disappointing how much this feels like a kids movie, rather than something for all ages. A part of me hoped I'd get out of Detective Pikachu what I wanted from The Happytime Murders, but what I got was fun none the less.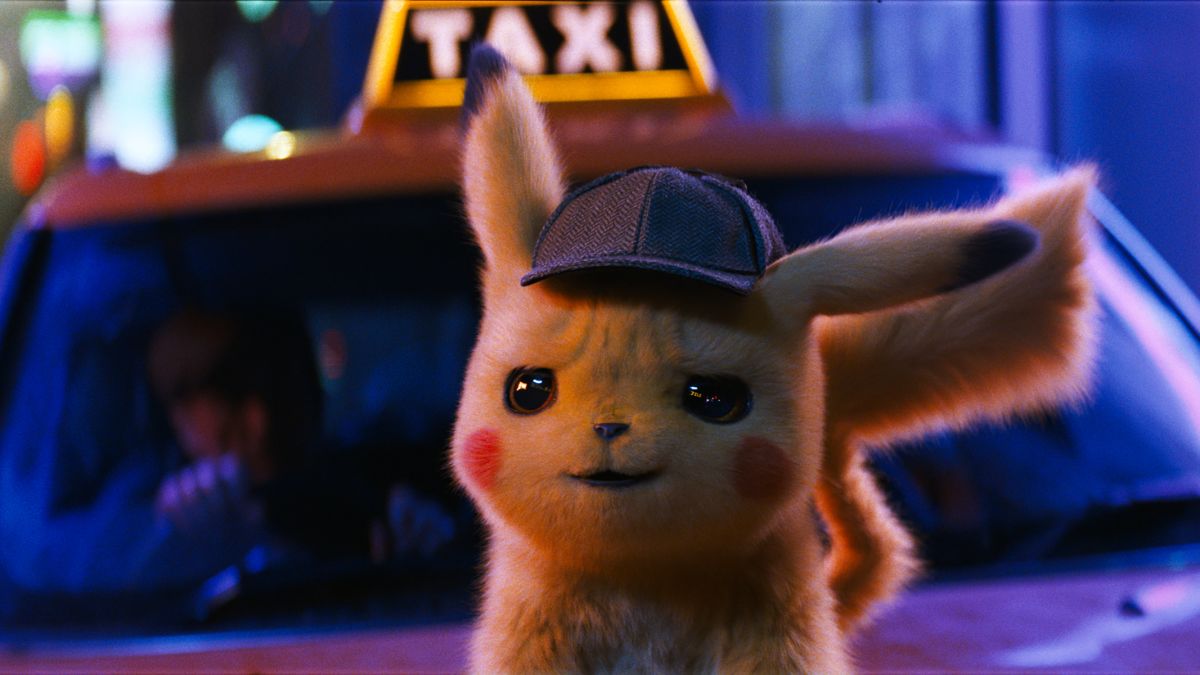 Let's get this out of the way. Ryan Reynolds kills it as Pikachu. It's by far the best aspect of the film and he does a fantastic job in the part. Unfortunately, I can't say the same for the rest of the cast. While I'd like to blame most of the weak performances on the script's poor dialogue, at a certain point the buck has to stop somewhere. The performances range from good to straight up bad. Reynolds is doing such a great job here that it makes almost everyone else in the film look weak by comparison. Justice Smith does a good job here but does have a tough time really finding his footing. The Pokémon featured are all fun, and the humans are at times unbearable. It's a really big mixed bag, but Reynolds really shines.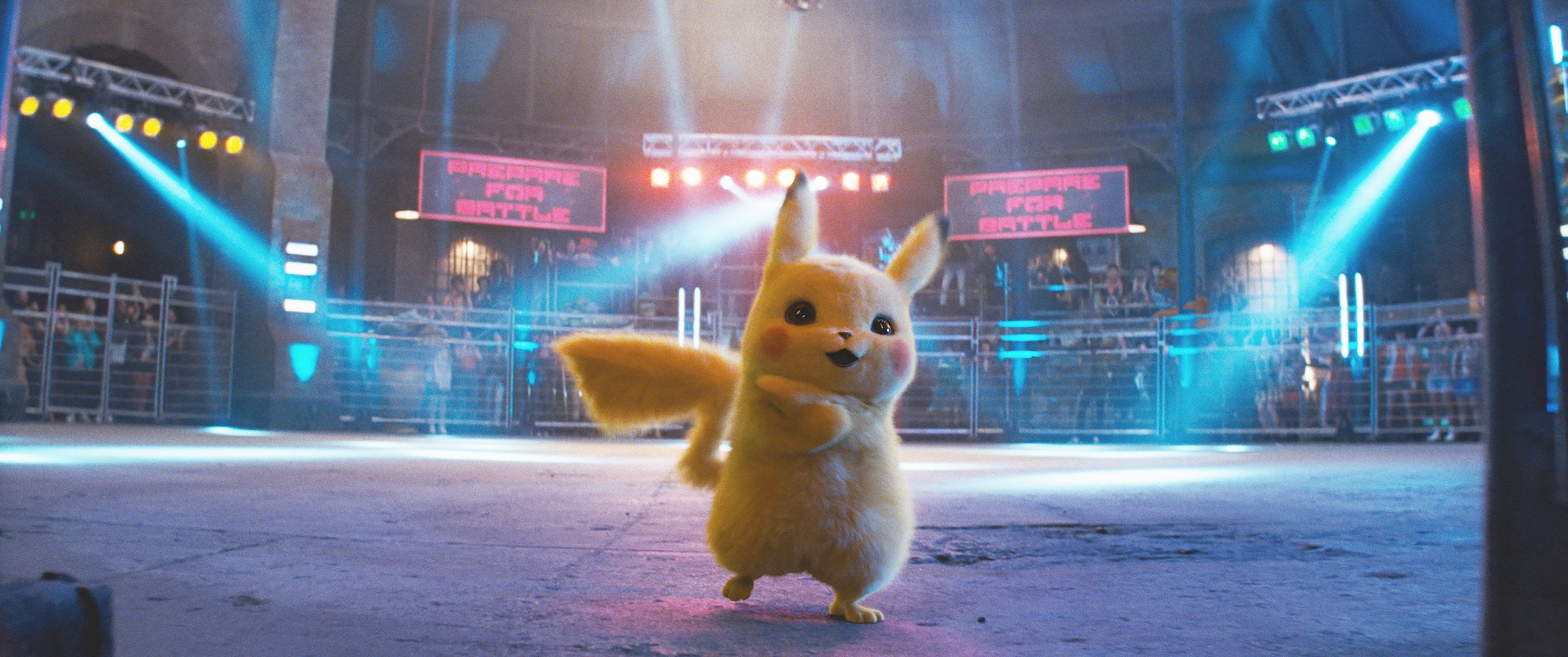 On a technical level, everything is surprisingly great. The lighting is pitch perfect and there are some truly gorgeous shots. The first two acts have this magic feel to them, and as a fan of the noir genre, I was loving every second of it. Characters are caked in shadows, the city is drenched in bright neons and the locations are dirty and lived in. Once they leave the city, everything kinda loses that magic it had, but when it's there it's great. The score is fairly interesting and most of the visual effects are great. Pikachu looks great and I just want my own. Sonic is gonna have a tough time topping this.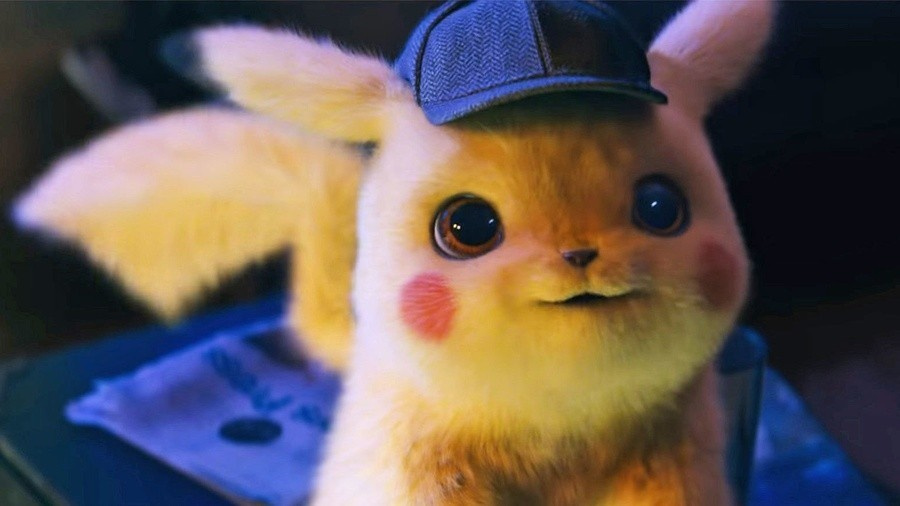 So, in short, Pokémon Detective Pikachu can get a little dumb and a little cheesy, but you'll be hard pressed to not find any enjoyment out of it. If I was a kid, this would be my jam. 3/5