REVIEW — "Manchester By The Sea"
I'm never walking to a gas station again.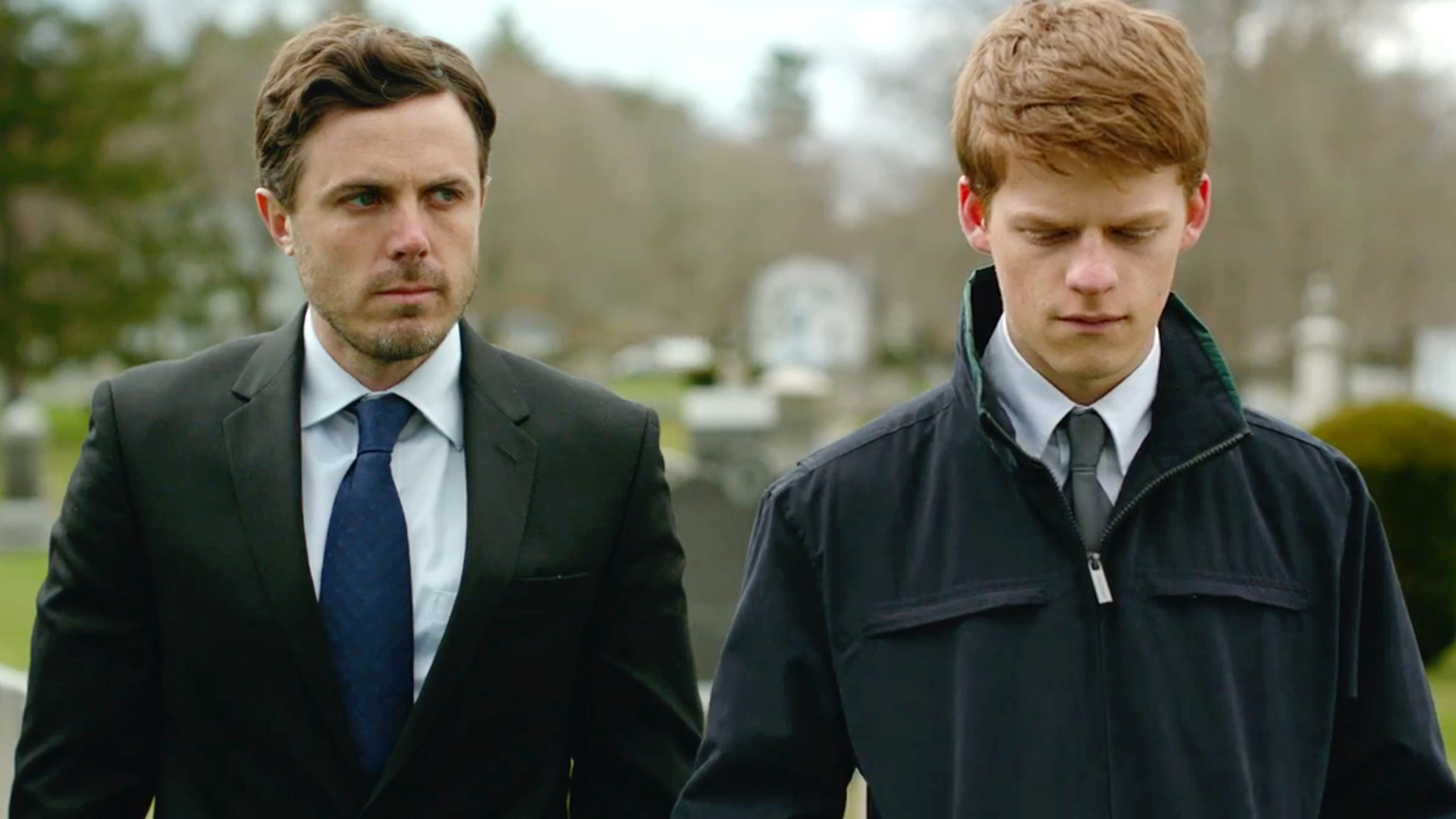 Manchester By The Sea is written and directed by Kenneth Lonergan and stars Casey Affleck, Michelle Williams, Kyle Chandler, Gretchen Mol and Lucas Hedges. It tells the story of an uncle who is forced to take care of his teenage nephew after the boy's father passes away. That simple plot line cannot prepare you for this. I don't think anything can really prepare you for this. The award and Oscar buzz surrounding this had me convinced it was over-hyped, but oh how wrong I was. Manchester By The Sea is a brutal, honest, and true to life story that showcases perfect acting, coupled with excellent direction. That short plot-line is just the tip of the iceberg when it comes to what this has to offer.
Kenneth Lonergan is directing here and he clearly is very talented. Manchester By The Sea, much like everything else in it, is directed with painstaking restraint. Nothing is told or hand fed to the audience. I would feel bad if I did not warn you this is a very heavy story and there is a high chance you will cry. A lot of tragic events occur and the main theme here is grief. The actors have given such convincing performances that they become real people. Collateral Beauty is another film out dealing with grief and it does not hold a candle to the magnitude of Manchester By The Sea. This is not a very cinematic and they may draw from Lonergan's theater background but I think it worked here. The scenes holding long still shots just showing a conversation were much better than the jumbled quickly edited scenes. If this was adapted into a play it wouldn't surprise me. Also, he has a cameo in here that was very funny so that's a plus.
Kenneth Lonergan also penned the script and holy hell is it great. This is an actors dream as it houses such honest and deep dialogue and. Much like this year's Moonlight, this is very honest and raw. It is a prime example of show, don't tell. If I could describe this in one word it would be subtle. Nothing is told to you and everything is left unsaid. Things are only hinted and much nuance is given to our characters. Minus a sequence necessary to the story, Casey Affleck's character has no obvious exposition. Now that is in no way a negative. The script builds very real and honest characters, they are people. When I say there is no obvious exposition, I mean to say it never tells you how a character is really feeling, you can only guess.  This is a powerhouse screenplay and makes me only hope that Lonergan will continue working for years to come.
The acting. My god. I have gushed over many performances this year but this puts them all to shame. Every actor in here is fantastic. Many people are gushing over Casey Affleck's performance and it is well deserved. It is by far the best performance of the year, not to say it's my favorite, but it is far and above the best. He is giving the performance of his career and when he most likely wins the Oscar for it, it will be well deserved. He is performing with so much restraint and authenticity that he transcends a performance and becomes a real person. Everyone else is equally as good. Michelle Williams deserves all the praise she is getting and then some, she is fantastic. The only actor who has trouble keeping up is Lucas Hedges. Not to say he is bad, he is clearly very talented and I'm excited to see what he does next, he just isn't as magnifying as his co-stars. If you need a reason to go see this, see it for the acting alone. I would say this competes with Moonlight for best acting. Manchester By The Sea is great because of the acting.

On a technical level, this is unfortunately where Manchester By The Sea faulters. The editing is very choppy and the cinematography switches from being adequate to very mediocre. I would say the editing is the worst part. Many scenes should have been long takes showcasing the actors' performances but turn into over edited and choppy messes. The score also works at times but whenever they brought in the church choir it pulled me out of the experience. Now this isn't a film to go see for its great cinematography and its haunting score, it's for the performances. But the great performances aren't an excuse for below par technical aspects. I hate to draw yet another comparison to Moonlight but I'm about to. Moonlight managed to house both realistic and haunting performances with fantastic cinematography and a rich score, so I can't excuse Manchester By The Sea for lacking in those areas. By no means am I saying Manchester By The Sea is bad, but it's not the masterpiece it's being praised as. With better editing and cinematography, this could have been much better than it already is.
The hype for this is well earned. Manchester By The Sea showcases phenomenal acting and direction but is unfortunately bogged down by mediocre editing and camera work. Watch this if you get the chance as it will undoubtedly be showered with Oscar nominations. 4.5/5
Be sure to SHARE this with friends! 🙂