REVIEW — "Arrival"
Kangaroo
Arrival is written by Eric Heisserer and directed by Denis Villeneuve and has a cast featuring Amy Adams, Jeremy Renner, Michael Stuhlbarg, Forest Whitaker, Tzi Ma, and Mark O'Brien. It tells the story of  Dr. Louise Banks, a linguist who is recruited by the military to assist in translating alien communications. With projects on Denis Villeneuve's resume like Prisoners, Enemy, and Sicario (Prisoners being one of my favorite movies) it's safe to say I was a little excited for this. So how was it? Arrival is a beautifully crafted, sprawling epic featuring breathtaking visuals, a smart story and Amy Adams best performance to date. It is one of Denis Villeneuve best works and in my opinion, is the best film of the year and while it doesn't top Prisoners it certainly comes close. So I kinda liked it.
Denis Villeneuve is directing here and I think it's safe to say he is one of, if the best, working director currently. He constantly puts out great work that always ranks among the best of the year. He has a keen understanding of directing and filmmaking as a whole and nowhere is that more apparent than in Arrival. He is able to get across very heavy and complex ideas to the audience in a way that is natural and not forced. Nothing is dumbed down and he is challenging the viewer to truly think. At multiple points in my screening different audience members would make revelations about the story at different times and audibly gasp. One remarkable thing about Arrival is it got me talking. I walked out and instantly wanted someone to talk about what I just saw with. It asks questions and has a lot to say about humanity and where our society is headed. I honestly think we'll look back at Arrival as one of the greats of science fiction and one of the greats of all time. It's safe to say Blade Runner 2049 is in safe hands
 Amy Adams is starring here and this is by far her best performance. She is very subdued and still manages to be emotionally impactful and compelling. Apparently, it was hard to get Arrival funded due to the fact it housed a female lead and I'm so glad they stuck to their guns. Arrival would not work without a female lead and it would not have worked as well as it did without Amy Adams performance. What I loved about her character is that while she is a strong female character, it's never drawn attention too. There isn't a forced scene where a man talks down to her and she has to prove herself. She is a strong intelligent character who happens to be female. She has redeemed herself from Batman v Superman. Everyone else in the cast is great as well. Jeremy Renner gives his best performance and adds some well-needed humor into the film. Forest Whitaker, even though his character was a little dumb at points, worked really well here too. In short, everyone was great but this really is Amy's show. She deserves all the Oscar buzz she's getting.
Eric Heisserer wrote the script here and having written A Nightmare on Elm Street and The Thing he has clearly moved onto better things and that is not an insult. He wrote this year's Lights Out and of course Arrival so I am very excited to see what he comes up with next. This script is phenomenal. It houses fantastic storytelling, heavy scientific theories, and an overwhelmingly hopeful message. With a very divided country, Arrival holds a positive message about communication and how if we all work together, we can fix almost any problem. There are tons of great scenes and moments here and a truly special third act. Now if you go in expecting an action adventure you'll be severely let down. This is intentionally a slow burn and if you go in knowing that you're in store for something special.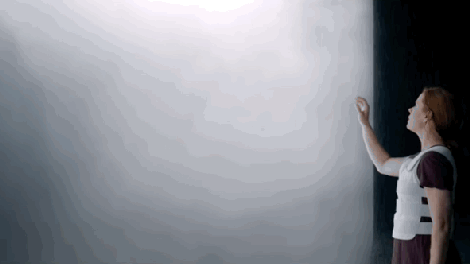 On a more technical level, Arrival is almost perfect. The cinematography here, while not as good as other Villeneuve projects, is great. Rodger Deakins, unfortunately, did not work on Arrival but it is still very pretty to look at. There are some truly great shots to be seen, unfortunately, most of which are partially shown in the trailer. Jóhann Jóhannsson once again delivers a beautifully haunting score that adds a great deal to the overall experience. The only flaw I had with Arrival was there were some crappy visual effects shots. One showing the scientists jumping into the ship's gravity and the other a shot of Amy Adams looking through the glass on the ship. Other than that everything is very good. It is all icing on top of the cake that is Arrival.
So this was essentially a rave review but it really does deserve it. All the praise it has received is earned and I still don't feel I've really captured what is so special about it. Arrival is a beautiful, epic, masterpiece. Please go see this, you're sure to love it. It is the best film of the year and one of the best of all time. 5/5
Be sure to SHARE this with friends! 🙂