SXSW REVIEW — "Marcel The Shell With Shoes On"
I wore sandals to the screening.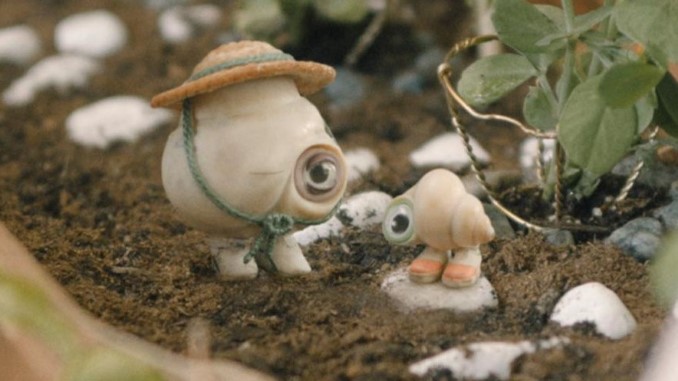 Marcel The Shell With Shoes On is directed by Dean Fleischer-Camp, written by Fleischer-Camp and Jenny Slate, and both star in the film. Telling the story of Marcel, the film follows the anthropomorphic seashell outfitted with shoes as he talks about his activities, hobbies, hopes, and disappointments. An incredibly simple description for one of the most moving and heartwarming films I've seen in some time. I am not joking when I saw I sobbed the entire last 20 minutes of this film. Marcel The Shell With Shoes On is a miracle. An endlessly sweet, specific, and surreal tale of love, friendship, and family. The rare perfect family movie.
While it may sound like I am being hyperbolic, this film just defies all odds. A mockumentary about a stop motion shell should not work, but Slate and Fleischer-Camp are able to get the most out of this deceptively simple concept. The screenplay is one of the most moving and thoughtful for a children's film I've seen in a while. While it may be aimed at younger audiences, there is just as much humor and emotion for adults to enjoy and the filmmaking is equally adventurous and unique. The humor here is so specific and pointed, that most of it might go over the children's head. The voice acting from all is remarkable, and I didn't think I could love a shell as much as I do.
While this review is brief, so is the film. Full of surprises and twists, it's a experience you're better off going into blind. Believe the hype. In short, Marcel The Shell With Shoes is kind of an instant classic. My favorite film of the festival. Marcel The Shell for president. 5/5