REVIEW — "Eighth Grade"
I was not ready for this
Eighth Grade is written and directed by Bo Burnham and stars Elsie Fisher and Josh Hamilton. It tells the story of thirteen-year-old Kayla, who endures the tidal wave of contemporary suburban adolescence as she makes her way through the last week of middle school — the end of her thus far disastrous eighth-grade year. Now, I'll cut to the chase. This was by far my most anticipated movie of the year, possibly of all time. I am a massive Bo Burnham fan and with all the hype surrounding this, it's safe to say I had supremely high expectations for it. So, having seen it, what do I think? Eighth Grade is a supremely emotional, heartfelt film with fantastic acting and direction. While it isn't a groundbreaking piece of cinema, it is a labor of love and will warm the heart of anyone who sees it.
So, how did my boy do? Bo Burnham absolutely knocks it out of the park with Eighth Grade, delivering all the goods. He exhibits such talent as a director and while this is clearly a debut, he showcases such skill and potential here that I hope he continues to direct. Burnham directs an extremely tense, uncomfortable, and visceral experience for the audience, they may feel as if they're back in middle school. His screenplay is deeply personal and raw that I cannot imagine anyone watching this and not being even a little touched. His dialogue is sharp and sweet and the ride he takes the audience on is at times hilarious, and at times horrifying. Eighth Grade is able to be one of the funniest movies of the year, while also being the most terrifying. His script is just too good. He gets everything so right here and nothing fails. I'm not sure how he was able to recreate middle school so well but he did it. While I have a clear bias, he has done a great job that rivals the work of many veteran directors and screenwriters. I love this man so much.
Elsie Fisher and Josh Hamilton star here and they absolutely destroy it. Elsie gives the performance of the year here, delivering a nuanced and deeply moving performance here and I dare you to find an audience who does not fall head over heels in love with her. Kayla Day is a real person as far as I'm concerned and I am shocked a 14-year-old girl was able to deliver such a powerful and mature performance.  Josh Hamilton does equally as good, serving as Kayla's father, and he is superb. He is funny, heartbreaking, moving and sincere all at once. Delivering one of the most moving monologues of the year, Hamilton is electric. I cannot wait to see what these two stars do next. The supporting cast all do great, but it's really Fisher and Hamiltons show. God, I hated middle school.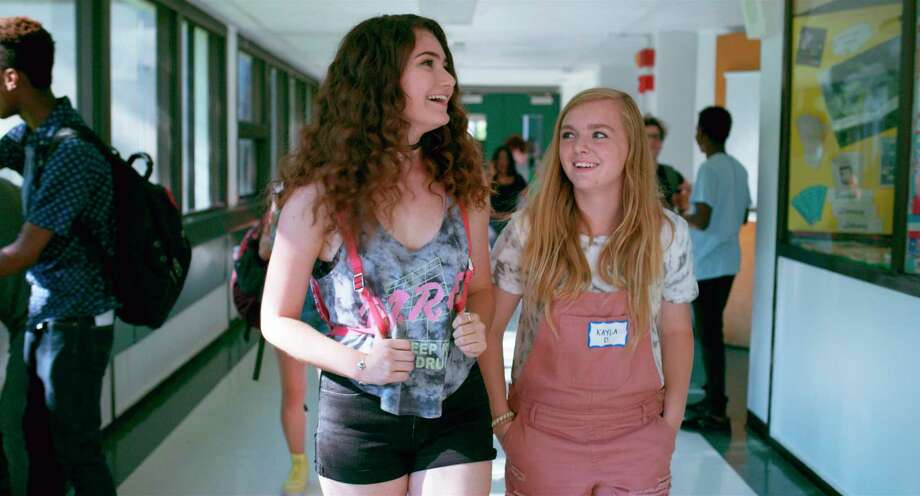 On a technical level, Eighth Grade is extremely impressive. The cinematography is sleek and beautiful. The score is odd and fantastic all at the same time. Everything is firing on all cylinders here. The main problem I have with it is that it isn't my favorite movie, and I still love it. I had almost unworldly expectations for this, and while it didn't quite meet them, it's still one of, if not the best film of the year. While it's not a perfect shining masterpiece like I would have hoped, it's still fantastic. Burnham remains to be my favorite human and A24 remains to be the best.  I dare you not to cry while watching this.
As you can tell, I loved Eighth Grade. It is hilarious, moving, heartbreaking, and joyous all at once. It's everything you'd expect from Bo Burnham and showcases insane talent from Fisher and Hamilton. It is the definition of a must see. Gucci! 4.5/5
Be sure to SHARE this with friends! 🙂