REVIEW — "A Ghost Story"
Anyone wanna get some Chocolate Pie?
A Ghost Story is written and directed by David Lowery and stars Casey Affleck and Rooney Mara. It tells the story of a recently deceased, white-sheeted ghost who returns to his suburban home to try to reconnect with his bereft wife. Uh, okay. I was very excited for A Ghost Story for many reasons. I am a huge fan of A24 and last year Swiss Army Man was in my Top 5 of the year. This looked different, weird, unique and right up my ally. It made waves at Sundance so it was safe to say I had pretty high expectations for it. So what did I think? I really don't know. A Ghost Story is a very odd film with stunning cinematography, a fantastic score. It's also one of the strangest movies ever made. I admittedly came out of the theater a bit disappointing and didn't really care for it. I saw it with a friend who hated it. But as I've had time to reflect on it, while still don't think it's as beautiful and moving as everyone else seemingly does, it's still one of the most daring and original films I've ever seen.
David Lowery is directing here and I can't say I'm not impressed. His filmography is very diverse for lack of a better word. It featured projects like Pete's Dragon and now he's made this. The word restraint is thrown around a lot to describe a directors technique on a feature but it's never more true here. An almost worrisome amount of restraint is demonstrated here. Very little is given to the audience he really goes for it here. Without a doubt this is what he wanted to make, no studio interfered with him here. Lowery has really done something special here.
David Lowery also penned the script and I doubt it was very long. A Ghost Story is very scarce with it's dialogue and has many scenes of just extended silence. Often times the prescience of noise is jarring and this is all very intentional. A Ghost Story seems more like a picture book or a painting rather and has very little making it cinematic. The story we're taken on is sprawling and intimate at the same time. It covers life, death, legacy, and love all in 90 minutes. It takes it's time with everything and is not scared to make you wait. If you have the patience to stomach this, it'll be worth your time.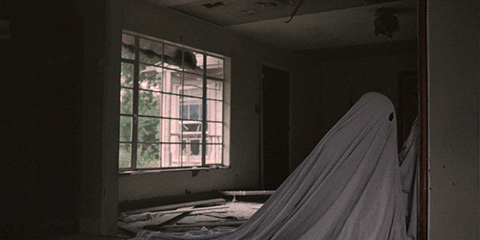 Casey Affleck and Rooney Mara star here and I really don't know what to write here. They're featured acting for maybe ten minutes and while they're very good, they're not the reason to see this. Casey has a great song featured, I wish he was the one who quit acting to peruse a music career rather than Joaquin Phoenix. Will Oldham has a good monologue in the middle but other than that, there's basically no acting. It's Casey under the sheet and you'll either love it or hate it. Everyone looks nice?
Now I finally have something to say. On a technical level, A Ghost Story is magnificent. The cinematography is genuinely beautiful and looks like a moving painting. The imagery featured is stunning and haunting. I never thought I would be memorized by a man in a white sheet but it happened folks. The score is haunting a rich. I can't stress how great everything is technically. The editing is sharp and purposeful and the production design is almost inspiring. They do a lot with a little and any aspiring filmmakers should see this immediately. While I may not truly love the story presented, I am head over heels in love with everything else.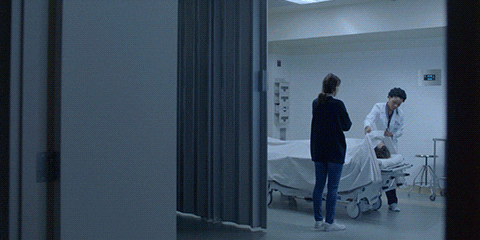 Now, some of you may have noticed how short and bare bones this review is, and that is intentional. I'm having a very tough time articulating how I felt about A Ghost Story and I think many others will too. This is something to experience. Everyone will genuinely have a different interpretation and feeling about this. Some may cry it's pretentious while others hail it a masterpiece and that's okay. I'd rather see a film get different reactions across the board rather than a general "meh".  A Ghost Story is daringly different in a time when most movies are not. While I didn't love it, I'm certainly impressed by it. 4/5
Be sure to SHARE this with friends! 🙂