NYFF REVIEW – "Triangle of Sadness"
Lotta vomit!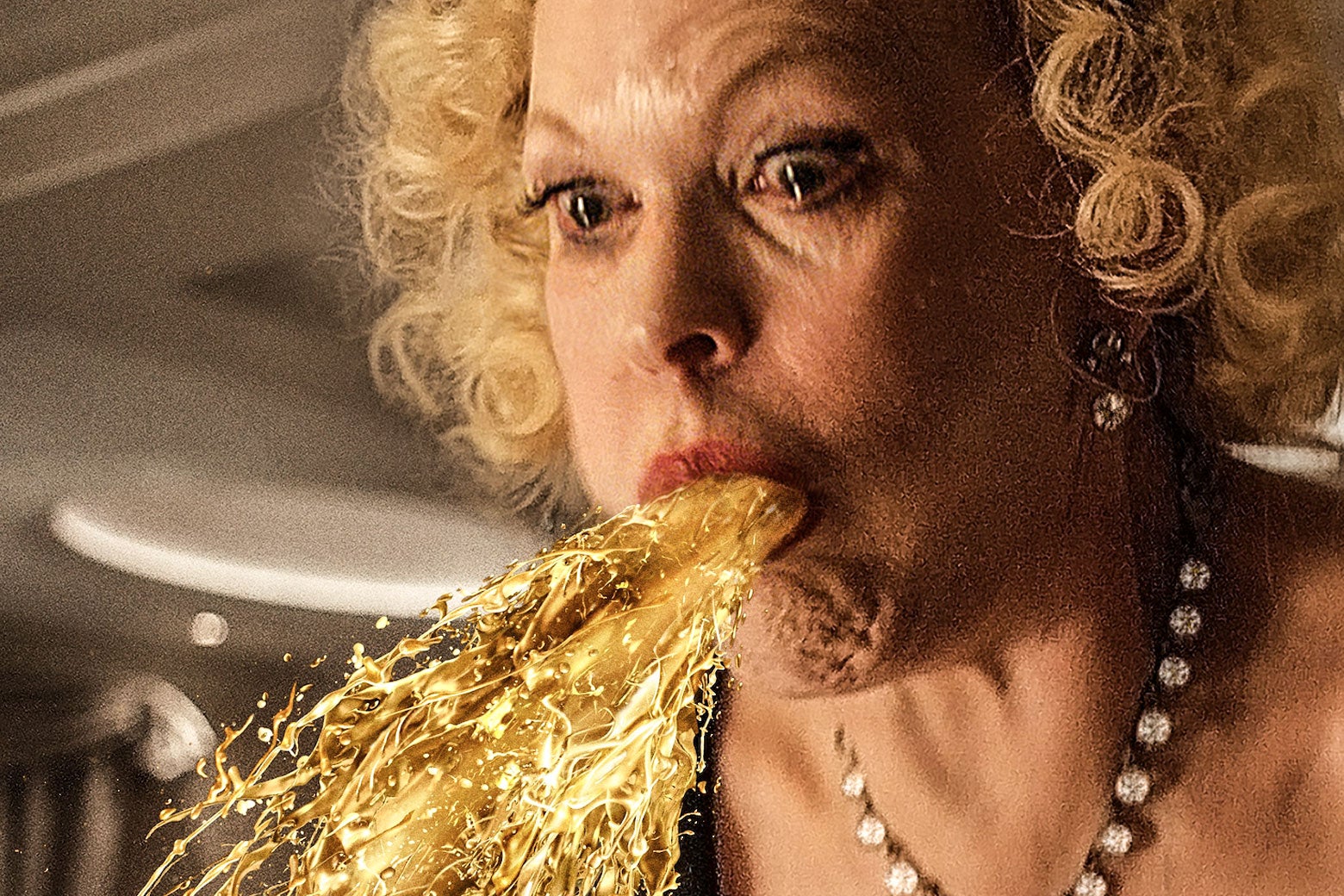 Triangle of Sadness is written and directed by Ruben Östlund and stars Harris Dickinson, Charlbi Dean, Dolly de Leon, Zlatko Burić, Henrik Dorsin, Vicki Berlin, and Woody Harrelson. It tells the story of a stinking cruise for the super-rich, leaving survivors, including a fashion model celebrity couple, trapped on an island. Fresh off a sweet sweet Palme d'Or win, Östlund is back with his English language debut. Triangle of Sadness is a hilarious, thoughtful, and shocking comedic satire with beautiful cinematography and excellent performances. He's done it again baby!
Östlund strikes a perfect balance of purely funny and thoughtful sharp drama. He is really starting to build his own genre when crafting these aggressively funny social satires. While the film is dealing with complex themes like class, it never feels like it's smarter than the audience. Östlund approaches pretentious but then flushes it out with all the vomit, poop, and sex you could ask for. He is truly one of our best rising directors and he's made a fan out of me.
The ensemble cast here is absolutely incredible. Every character is fully fleshed out and feels unique. I really think each cast member gets a moment to shine here. Harris Dickinson and Charlbi Dean serve as our leads (somewhat) and do a pitch-perfect job establishing the off-beat tone of the film. Harris Dickinson might be our next big star and Charlbi Dean was sadly taken from us too soon. Woody Harrelson is strong as ever and is given an amazing scene partner in Zlatko Burić. But, the real star might be that of Dolly de Leon, who may steal the whole film.
In short, Triangle of Sadness is a hilarious satire and one of the best films of the year. 4/5