CRITTICKS PICKS — Joe's Top Ten Movies of 2016
While 2016 may have come to a close some time ago, I wanted to take some time and make sure I saw all the films I truly wanted to see to make sure I had a well-rounded list. 2016 was not a good year for all-out blockbusters but near the end of the year we got some very hard hitters and we have a lot to gush about leading into Award Season. That being said I did not get to see every 2016 movie, I missed The Edge Of Seventeen and Hacksaw Ridge so they will not be appearing on this list. Some honorable mentions that did not make the cut are Moonlight, Don't Think Twice, 10 Cloverfield Lane, Elvis & Nixon, and Jackie. Now let's hope right into the list!
I waited to see this before I made my top ten list and I'm glad I did. Patriots Day is one of the most thrilling theater experiences of the year. It handles the subject matter very appropriately and respectfully, not devolving into an Anti-Muslim propaganda or pushing a political agenda. Patriots Day showcases that even in tragic times, human's will work together. If this did not have such a rocky and cliched start it may have been higher on my list. It was exciting, well acted, and very emotional. Mark Wahlberg delivers one of the best performances of his career and Peter Berg directs his best project. It may be hard to watch at times but you'll be so glad you did.
Speaking of hard to watch, Silence is Martin Scorcese's passion project and he's been trying to get it made for the better part of thirty years and the world is a better place because of it. Admittedly, walking out of this I was disappointed by the excruciatingly long run time and the slow pace but as I sat and reflected upon what I had just watched, I slowly realized the brilliance of Silence. Martin Scorcese has made a very emotional, albeit slow, film that grows on you and has a genuinely moving message. This has no agenda to push, it just shows how far someone is willing to go for what they believe in. It has an Oscar Worthy performance from Andrew Garfield and will leave you speechless. If you have the stomach and the patience for this please go see it.
8. Nocturnal Animals (Tom Ford) 
Another one that's hard to watch, my number 8 spot goes to Nocturnal Animals. This in the most provocative film I've seen all year and that's due to Tom Ford's excellent direction. This is a multilayered story with a lot more under the surface. It's interesting narrative makes this an engrossing thriller that is a blast to watch. Micheal Shannon gives my favorite performance of the year and if he does not at least get nominated I will protest. My best friend Jake Gyllenhaal also does a great job here and Amy Adams also solidifies 2016 as a great year for her. It's sleek cinematography and pulse-pounding score all help this add up to a great thriller and one of the best of 2016.
7. Manchester By The Sea (Kenneth Lonergan)
Rounding out our list of hard things to watch, Manchester By The Sea is a heartbreaking tale with wonderful acting and great direction. Much has been said about Casey Affleck's wonderful performance and all the praise is deserved. Next to Andrew Garfield for Silence, he is my choice for Best Actor. He gives a raw an honest performance and alongside Michelle Williams, this turns into a master class in acting. Manchester By The Sea is very subtle, things are only hinted at and a lot is left unsaid. The performances are so good that they make up for the smaller technical issues this has. Kenneth Lonergan has written an airtight screenplay and has more than proved himself as a director to watch. Grab a tissue box and check this out.
6. Popstar: Never Stop Never Stopping (Akiva Schaffer and Jorma Taccone)
Okay, now hear me out. This is my most controversial pick on this list and was critiqued by every other Ref but in my humble opinion, Popstar is a stroke of comedic brilliance. I loved every second of Popstar and it was honestly painful to put it this low on my list. This was my favorite film of 2016 for a long time and is by far the best comedy of 2016 and a painfully under-seen one. The Lonely Island crew gave this such a big heart and a genuinely heartwarming message. I fell in love with this and was genuinely invested in the plot. With a hilarious soundtrack and many laugh-out-loud sequences, I found myself having to physically stop myself from laughing to make sure I could hear the next joke. Also, probably the funniest use of subtitles in anything ever? It bombed at the box office but I will not let it bomb now. If you watch one comedy this year, let it be this one, every joke lands and you won't regret it.
This was my most anticipated film of 2016 and it did not disappoint. Arrival is a must see. Denis Villeneuve proves himself once again as the best working director and this is ranks among his best work. Quite frankly this is one of best Sci-Fi films of the decade and definitely the best of the year. All the praise Amy Adams received for her performance is more than earned and a nomination would be fitting. The marketing for this may have been a tad misleading but what audiences got was far better than anyone could have expected. This is a smart, beautifully shot film with such a heartwarming message that reminds us that there is still hope for humanity. Simply put this is just a damn good movie and it's safe to say Blade Runner 2049 is in safe hands.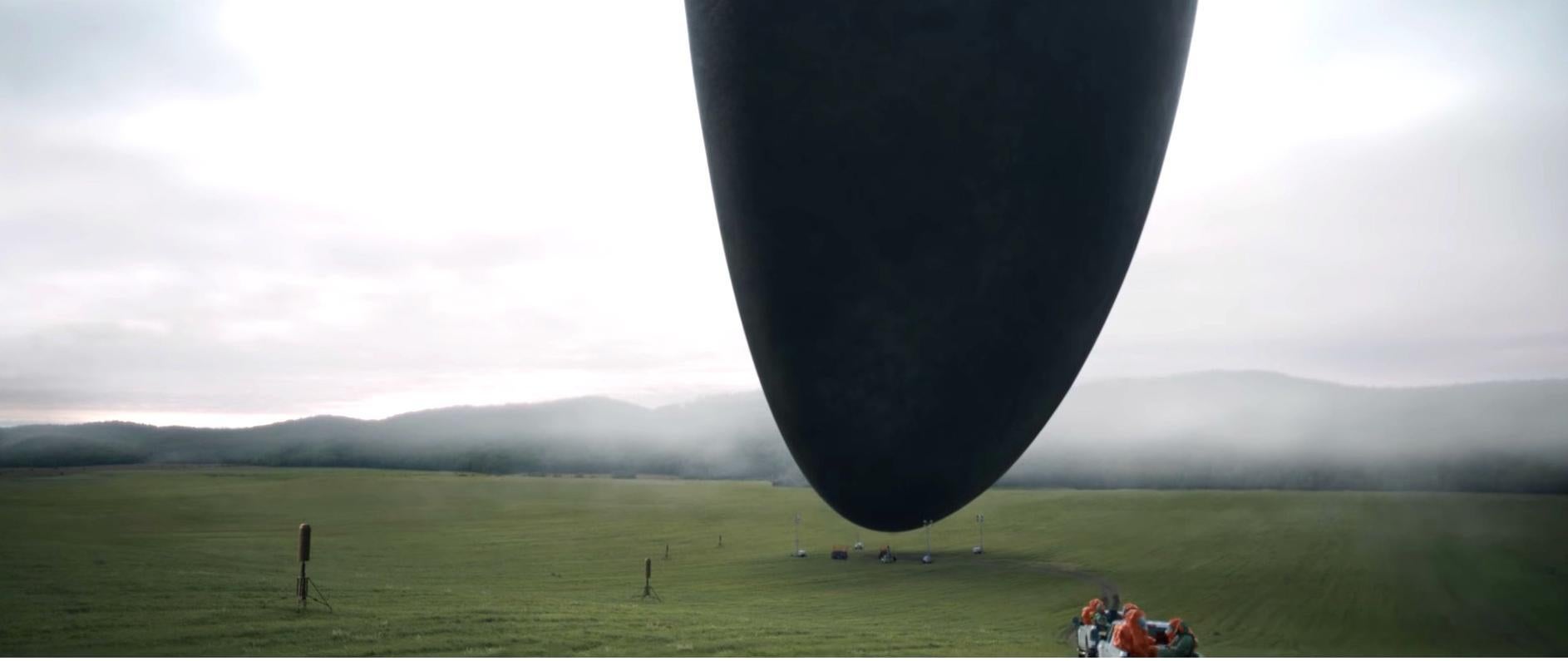 4. The Nice Guys (Shane Black)
By far the most underrated film of 2016, The Nice Guys is a hilarious action comedy that features some of the best on-screen chemistry I've seen in years from Gosling and Crowe. Angourie Rice absolutely kills it as the daughter and gives the two leads a run for their money.  If we don't get a sequel I will be genuinely heartbroken because these are the types of franchises we need. Shane Black does a great job directing this and if Iron Man 3 disappointed you, he has certainly made up for that. He has written a wonderful screenplay and Ryan Gosling, like Amy Adams, has had a hell of a great year. I won't preach about why we need more movies like this, but I will say this, what other movie has Hannibal Buress as a talking bee?
3. Operation Avalanche (Matt Johnson)
You've probably never heard of this film but you really should have. Operation Avalanche is an endlessly original flick that will keep you on the edge of your seat and leave you with a smile. It is a marvel of independent filmmaking and boasts very impressive visual effects. With such a unique narrative and passionate filmmaking, you can't help but be charmed by Operation Avalanche. The cinematic world Matt Johnson is building with these metafiction mockumentaries is so great that whether his characters are planning a school shooting in The Dirties, or faking the moon landing in Operation Avalanche, you relate to their ambition and sympathize their downfall. This has the best car chase of 2016 is as well having by far the best closing line of 2016. Just got goosebumps writing that. Owen!
2. Swiss Army Man (The Daniels)
Yep. I picked the farting corpse movie as my number two spot. I really do love everything about it. Daniel Radcliffe gives the best performance of his career and, quite frankly deserves and Oscar nomination. Paul Dano is also darkly funny and delightfully melancholy. Whether they're talking about masturbation or using Daniel Radcliffe's boner as a compass, Swiss Army Man will make you laugh, cry, and contemplate life. Even if you don't like this, you have to admit it's the weirdest thing you've ever seen. Who would have thought the directors of the Turn Down For What Music Video would make such a heartwarming and hilarious film? The Daniels have made a great directorial debut.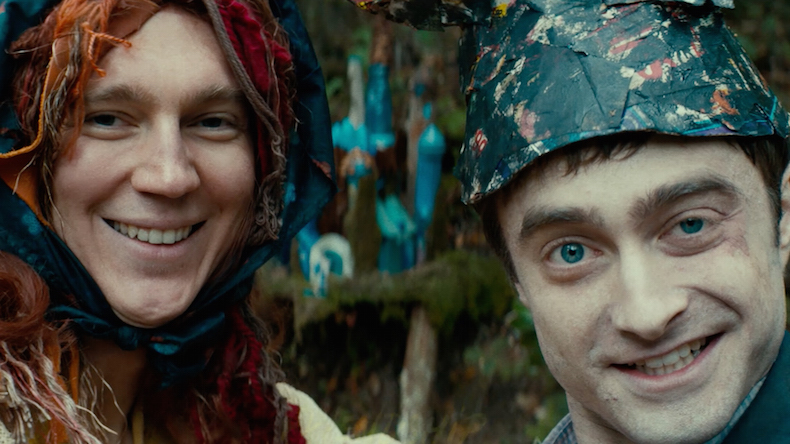 1. La La Land (Damien Chazelle)
La La Land is the greatest film ever made. Damien Chazelle has put a period on cinema. This is as perfect as something could ever be. With dazzling cinematography and a magical score La La Land transports you to a world that you will never want to leave. Magical and realistic at the same time, this has a surprisingly honest story. In a time where the state of cinema is being questioned this has proved, we can still make masterpieces. This brought me back to life and transcends what a film can be. I know I'm just another guy on the internet raving about how perfect La La Land is but it deserves it. I sat speechless once the credits rolled and imminently wanted to see it again. From the first scene, I knew this was going to be something special. It is my favorite movie of all time and is the peak of cinema. This is the most talked about film of 2016 for a reason and will be remembered for years to come. They can stop making movies now, they can't get any better. It's safe to say I kinda liked it.
So with 2016 having come to an end, we can only hope 2017 is as good a year as this. Let's hope the blockbusters aren't as terrible as they were last year and hope the independent projects are as great as they were in 2016. Let's hope that this time next year I'm raving about how amazing Blade Runner 2048 was. Check out our most anticipated movies of 2017. I'll see you all in the movies.
Be sure to SHARE this post with friends!!! 🙂