CRITTICKS PICKS — Top Ten Most Anticipated Summer Movies of 2018
Well, it's that time of year again! With Deadpool 2 and Solo kicking off the summer movie season, we here thought it was best to look ahead and see what films we can't wait to see. There are some great looking movies on the horizon and they can't come fast enough!
10.  Christopher Robin (August 3)
How fitting that the first movie on our list comes out at the end of the summer. This just looks adorable. We cannot wait to weep our eyes out because of a talking bear. Disney has been swinging hard recently with hits like Beauty and The Beast and The Jungle Book and this is sure to be just as big. If the inclusion Pooh Bear didn't have us sold already, it has also managed to pull in great talent like Ewan McGregor and Hayley Atwell. With a stacked cast and a plot that pulls at our heartstrings, August 3rd cannot come sooner!
9. Oceans 8 (June 8)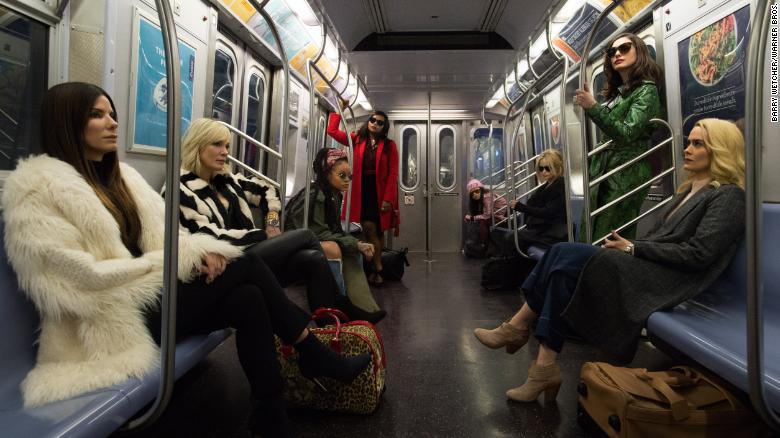 Oceans 11 is a great film and while Steven Soderbergh isn't returning to direct this time around, there is no reason Oceans 8 can't be great. While a female reboot may come across as gimmicky at this point, the impressive cast and solid director featured here have secured it as one too look out for. With duds like Ghostbusters, Rings, and Flatliners, let's hope this breaks the bad reboot slump we've been in recently. With an absolutely stellar cast and Sandra Bullock at the helm, this reboot/sequel to the remake of a 1960's heist film has peaked our interest quite a bit.
8. Tag (June 15)
This may be the best concept for a comedy in years. Tag looks ridiculous, absurd, and hilarious. With such a killer concept paired with an equally killer cast, Tag has definitely peaked all our interests. Featuring comedy alums like Jake Johnson, Ed Helms, and Hannibal Buress alongside newcomers like John Hamn and Jeremy Renner, Tag looks like a blast from start to finish. With hits like Blockers and Game Night, 2018 has proved to be a great year for big-budget comedies, let's hope Tag continues that.
7. Under The Silver Lake (June 22)/Sorry To Bother You (July 2)
Our pick for the indie film on this list is split between two weird looking festival darlings. Under The Silver Lake's hypnotic tone and plot and Sorry To Bother You's wacky everything has us all waiting patiently for them to arrive. The sheer originality of both of these films made it near impossible to decide which one we were looking forward too more. We can't decide whether the rabbit hole Andrew Garfield finds himself in looks more interesting than whatever Sorry To Bother You is. If you haven't heard of these two, check out their trailers and start looking forward to them.
6. Skyscraper (July 13)
If you're not excited about this you're absolutely lying to yourself. The Rock is a hero that does not wear a cape. He is the gift that keeps on giving and this is no exception. With the masterpiece that was Rampage already coming out, we are blessed with another Rock vehicle. It may be too early to make Oscar predictions, but I do think this is a lock for Best Picture. Skyscraper looks like art with a capital A. If Dwayne does not fight a building, we will be severely disappointed.
5. Ant-Man and The Wasp (July 6)
While this will admittedly odd going into right after Infinity War, Ant-Man an The Wasp looks just as fun as the first one, if not more. Paul Rudd could play this role in his sleep, and with the inclusion of The Wasp this time around, we can't wait to see what they do this time around. With a female hero, female villain, and more ants this has quite a bit to get excited about. It is unfortunate Ant-Man was not there to kill Thanos, but we're excited regardless.
4.  Jurrasic World: Fallen Kingdom (June 22)
While the first Jurrasic World may be quite a controversial film, it's impossible to not be at least a little interested in this follow-up. The dinosaurs are bigger, the action is crazier, and the Chris Pratts are even cuter. This is gonna be big, this is gonna be dumb, and it's gonna be a whole lotta fun. We're still not sure if the Raptors are good guys or not, but we can't wait to find out. You'll have to choose between this and Under The Silver Lake, but it sure would make an interesting double feature!
3. Mission: Impossible – Fallout (July 22)
This simply put looks so damn awesome. We cannot wait to see this as soon as possible. You'd think that a series on the 6th installment would be tired at this point but Mission: Impossible keeps getting bigger and better. Tom Cruise is a true movie star and while The Mummy and Jack Reacher: Never Go Back may not have been the best, let's hope Mission Impossible – Fallout gets him back on his broken feet. All jokes aside this looks downright awesome. Let's see that Superman mustache!
2. Incredibles 2 (June 15)
Who isn't excited for this? Incredibles 2 has to be exactly that, Incredible. While the trailers may not have us all convinced, it's undeniable to say we're all gonna be there opening weekend to see just what happens. We hope for the best but expect the worst. Brad Bird does set some concern at ease, and everyone from the first is returning. But that being said, if this is not a worthy sequel to our beloved Incredibles, there will be hell to pay Brad.
1. Eighth Grade (July 13)
Alright, I know what you're thinking, and you're right. I know this is a completely personal choice but I'd be in pain if I didn't gush about how excited I am for Eighth Grade. Many of you may not care or really know what this is but you really should. A high school movie written and directed by Bo Burnham that's produced by A24 sounds like a dream I would have. Anyone who knows me is aware that I am a massive fan of Bo Burnham so this was really expected. He has yet to disappoint and I cannot wait to see how his directorial debut turns out. I'd look forward to anything he makes and this is no exception. Even if he had nothing to do with this project, it still looks directly up my alley. I'm sorry but I couldn't resist.
So what are you guys looking forward to this year? Anything we left off? Let us know in the comments below!